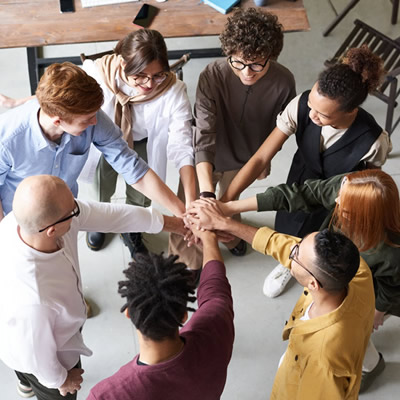 In addition to deadlines and other work-related demands, you also are likely steeped in seasonal stress. We encourage you to have a spinal checkup with Dr Todd Keenan (Chiropractor). He may be able to help you alleviate stress and allow your nervous system to function at its peak.
Helping You Perform Optimally
While chiropractic care doesn't treat or cure anything, it can address work-related postural issues. Chiropractic also may reduce the cause of physical and psychological stress so you can be the best version of yourself. Chiropractic also may help you have more energy at work and beyond.
Low-Force & Quick Adjustments
You may think that all chiropractic adjustments require cracking, twisting or popping. That's not the case. Our adjustments are low-force.
And because an adjustment can be performed quickly, you can stop by during your lunch break. Our practice is conveniently located in the CBD, so we're accessible to our corporate clientele.
We are pleased to feature convenient appointment times so you can get in before your workday starts. Appointments are available from 7:30am until 7:00pm.
Outcome Assessments
We believe in evaluating the progress of our patients. That's why we're particularly strong in providing outcome assessments. We feature measuring tools that go beyond how people are feeling. With these tools, we can track your progress and show you how your health is changing on the inside.
Get Work Off Your Mind
It's no surprise that headaches and migraines can make it difficult to perform in the workplace. When you have a pounding headache or debilitating migraine, it's challenging to concentrate and get your tasks completed.
Again, we don't treat anything. Chiropractic, however, can help make sure your brain and body are talking effectively through the nervous system.
Our On-site Corporate Wellness Programme
The Chiropractice runs a corporate wellness programme where we can come to your place of work to offer the following:
Lunch break seminars
On-site spinal screenings (for employers and employees)
Workplace ergonomic wellness assessments
No-obligation workshops on how to improve spinal health in the workplace
"It's our goal to help employees reduce stress so they can be more effective in the workplace," said Dr Todd Keenan (Chiropractor).
Get Started Today
Whether you're getting ready for some much-needed time off or are returning to the workplace, we want to help you be at your best. To book an appointment or for more information about our corporate wellness programme, contact our practice today!